Insights on how blockchain shapes the iGaming industry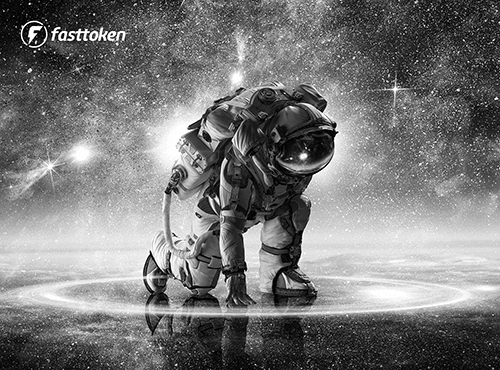 The iGaming industry has grown dramatically during the past decade, largely due to the development of technological solutions and the improvement of the user experience. Modern game design, licensed RNG mechanisms, multiple gaming features, and gaming variety have all played their role. The first step towards increased transparency and fairness was taken in 1994 when the Caribbean nation passed a law enabling operators to apply for licenses.
Next, the question regarding RNGs came into play. Most RNGs are, in reality, pseudo-random, meaning that they are not as randomly generated as one might have expected. Numbers are generated predictably while being backed by a mathematical formula. While this was satisfactory to a certain extent, it wasn't enough especially for dice and card games, or lotteries. As a result, starting from 1998, RNGs were required to pass a certification that would ensure their random nature.
As time goes by, the demand towards fair and transparent gaming is evolving. With the introduction of blockchain technologies, the path towards even greater transparency and fairness were opened. All that's left is to carve it out.
However, before digging deeper to explain how the blockchain can devastate the old beliefs and suspicions of traditional iGaming, let's have a look at the main advantages of the blockchain technologies and the revolutionary solutions suggested by the distributed universe.
2009; enter version 0.1 of Bitcoin — an excellent investment method for some, and a great mystery for others. On May 22, 2010, one of the first real-world Bitcoin transactions was completed in the amount of 10.000 BTC to purchase two pizzas from Papa John's. From this hilarious, yet spectacular event, a whole new era began.
So, why does the modern world need Bitcoin and other cryptocurrencies?
One of the first reasons is the imperfect working process of banks and other centralized payment/exchange institutions. We have all faced that irritating moment when a simple money transfer takes up to three working days. Moreover, let's not forget about all those annoying application forms that should be filled out, and all those questions that don't even make any sense. Bitcoin offered an alternative, much faster, more secure and arguably, simply better, solution.
What blockchain is in its essence, are millions of servers connected on a peer-to-peer basis, which all share the same exact information and have equal rights when it comes to accepting or denying new data. As a result, the data stored on the blockchain is considered unalterable and is available to all who want to take a look at it. Moreover, programmable blockchains such as Ethereum, Tron, and EOS, offer access to smart contracts, which are used to control various operations. Smart contracts are codes written on the blockchain that trigger a sequence of events based on predefined criteria, and these actions can be programmed to be irreversible.
How exactly can the blockchain technologies shape a new future for the iGaming industry?
We anticipate blockchain technologies to have a dominating role in the iGaming industry in the future since the benefits of the technology are simply too good to be ignored. Creating a transparent environment for players without centralized control is the future for all casinos, whether they like it or not.
Current state blockchains do have some issues regarding both the user experience and performance, but let's not forget that the tech is still very young. In the future, blockchains will become more advanced, improving the experience for users and businesses.
With the popularity of security tokens increasing, we think that in the future, security tokens that provide dividends from the casinos' profits will surely find their way into the industry. This will be a much better way of optimizing both investments and returns since everything will be transparent and under smart contracts' control.
Blockchain allows us not to worry about server security, DDOS resistance, shutdowns, etc. Blockchains can take care of all these better than any cloud infrastructure will ever do. Moreover, there is no need for any infrastructure with expensive hardware and personnel.
No need for any licensing or annual audits. All source codes are open for anyone who wants to check them. Licensing won't be needed in a system where bad actors are caught immediately.
Automation and immutability of all affiliate and partner relationships across the whole casino network. You just have to set it up once, and it will function without any constraints forever.
New operators won't face problems with trust. When the rules of payouts are in blockchain, players know that they will always receive their winnings, rendering the absence of an operator's track record irrelevant.
The main issues with the traditional iGaming industry.
In any kind of gambling enterprise, the following issues persist to a certain extent:
Third-Party Intermediaries: At least two intermediaries are needed to carry out all transactions, which increases operations costs and decreases player payouts.
Centralized Payouts: Gambling operators are the ones to release all the winnings, and players have no other choice but to trust them. Every new gambling operator is forced to earn the trust of the public first before they can begin expanding their player base and revenues.
Traditional RNG: Today, the best way an operator can win the trust of the players is to certify the fairness of the Random Number Generator. While this is the common standard nowadays, it takes time and resources to do so. Moreover, audits must be carried out consistently over the years.
High House Edge: On average, the house edge ranges from 1–15% for various games. This is largely due to the existence of intermediaries and hidden fees that operators have to deal with. However, a high house edge means fewer winnings for players, which can be demotivational.
Blockchain empowers us to solve these problems quickly.
Distributed technologies opt-out the need for third parties and eliminate any intermediaries needed to control the flow of funds. All in-game events, including the distributions of funds, withdrawals, and deposits, are secured by a smart contract and are recorded on the blockchain.
The blockchain technologies allow us to audit the game history at any point in time. The house edge reaches the minimal percentage and even goes down to zero in a number of cases, due to the absence of intermediaries.
Are blockchain-based games problem-free?
As good as this sounds, however, we must acknowledge all the drawbacks. Blockchain technologies are still in their youth, and various issues are ever-present. So, it's not surprising that blockchain-based gambling hasn't become mainstream yet. Many companies have tried to introduce the fair and transparent versions of gambling platforms, yet they failed to solve the issues that arise — cost, speed, and scalability.
Let's imagine you establish a casino on the Ethereum main chain. Currently, Ethereum handles about 15 transactions per second without any delays or latency. But if the number of transactions increases, the chain becomes overloaded, which brings up user experience issues — latency and speed. In other words, if your Ethereum-based casino becomes popular and the number of players grows, it will quickly become unplayable.
Cost is the next issue that we stumble upon. The player and the casino have to pay a certain (although tiny) fee for each slot spin that takes place, as each bet is essentially a transaction. As the blockchain becomes overloaded, the fees to process all these transactions grow higher and higher, and can potentially cost the operator millions of dollars.
This is where Fasttoken steps. Fasttoken is a revolutionary blockchain platform solution providing its beneficiaries with a unique opportunity to enjoy all kinds of casino games in a 100% fair and transparent environment, without any lag, latency or scalability problems. For more information, visit www.fasttoken.com.
Is blockchain perfect for the next-generation iGaming platform?
As discussed earlier, when we replace a traditional server with the blockchain, we provide players with the unique opportunity to enjoy gambling in a completely fair and transparent environment. If this isn't the perfect casino concept, I don't know what is.
Conclusion
When considering all the cons and pros of Blockchain technologies, one can conclude that using those is a massive advantage for the iGaming industry. Moreover, once the disadvantages of blockchain are terminated, as they absolutely will in our opinion, the blockchain will become far more superior to traditional architecture.
The blockchain will also impact the gaming industry from other angles, not just the gaming experience itself. For instance, payments, deposits, withdrawals and transaction costs will go down thanks to the elimination of third-party intermediaries. This, in turn, will allow gambling operators to decrease the house edge and increase the percentage of payouts for players.
As time goes by and blockchain technologies evolve, the clash between traditional and blockchain-based casinos becomes inevitable. However, as history has proven, innovative solutions tend to tip the scales in their favor, and the path towards the future is only wide enough for one.