Fasttoken — You got questions; we got answers!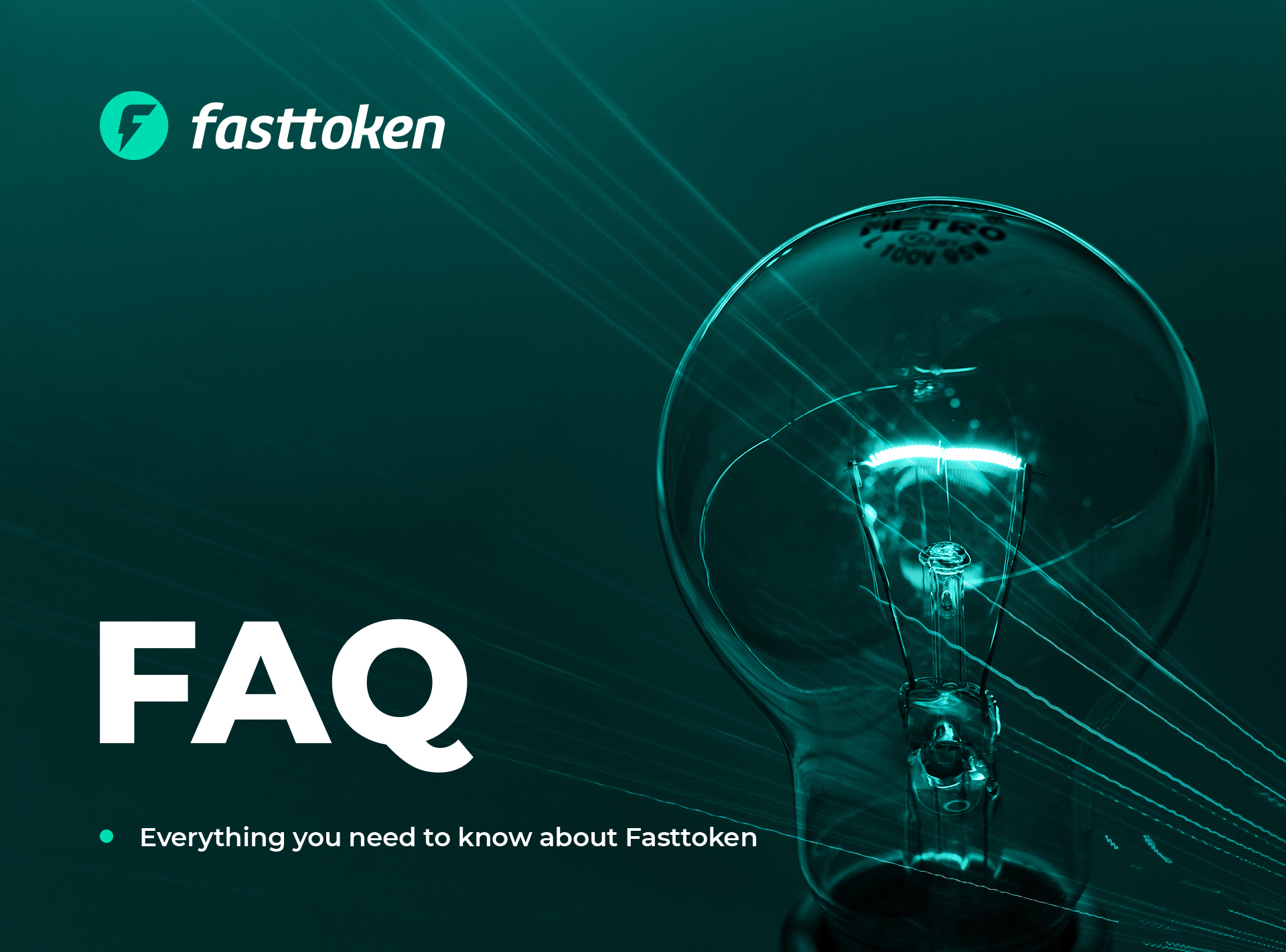 This post will cover all the common questions about Fasttoken, and it will be regularly updated.
We haven't been secretive about what we're building. So far we have written thousands of words of content on our Medium blog concerning various topics.
Ever since we started exploring our best ideas, the Fasttoken project has gained a massive surge of interest. So we have decided to create, let's say, a "table of contents" for our newcomers to know where to start 😉.
Ready? Let's dive into it.
What is Fasttoken?
Fasttoken is building an all-in-one platform to help crypto and gaming enthusiasts enjoy their favorite games in a transparent and fair environment, utilizing all the benefits provided by the blockchain technology, along with a verifiable random number generation system.
Our technology allows us to convert existing centralized slot, lottery and dice games and link them to the blockchain, and also create blockchain-based games from scratch. Currently, you can play the demo versions of our blockchain-based games on Ropsten Network at dapps.fasttoken.com. By the end of 2020, Fasttoken team is planning to integrate the Sportsbook and Skill games with the blockchain as well.
Why Ethereum?
There are many reasons for choosing Ethereum as our go-to blockchain solution. Here are some of them:
Decentralization — A simple Google search can reveal a dozen of cases when the lack of proper decentralization caused transaction reverts on such blockchain platforms like EOS or Tron. The lack of proper decentralization, secureness, and infrastructure are far too significant to ignore. Fasttoken prefers not to be perceived as a novice in the industry and rely on a well-performing blockchain.
Solid Infrastructure — The lack of proper infrastructure is still a huge problem even for many top platforms. The infrastructure is not considered to be solid enough if the users have no tools to verify the smart contracts, inner transactions or get any feedback on smart contract audits from the community.
Security — In the early stages, Ethereum devs were struggling with constant issues as hacks, account phishing, etc. However, they managed to fix all the bugs one by one in the code. It was a worthy effort, which can't be said for other platforms.
Enabling Scalability
The scalability issues aren't new phenomena in the industry. Because each slot spin and dice roll is essentially a transaction on the main chain, in a lot of cases, multiple players can't effortlessly play games without getting bombarded by latency and lag issues. The picture becomes even more frustrating when more players join in. As a result, the cost per transaction increases up to a point where it's simply too high to even consider playing. Also, the validation of transactions may take minutes and even hours instead of a second or two. In short, it's a dead end.
This is where our solution — Fast Channels — steps in. Our technology provides enough scalability to experience seamless, fast and cost-effective gaming by taking the heavy computation processes off-chain. As a result, we can easily process thousands of transactions per second at close to zero cost, without violating any aspect of security or integrity in the process.
Understanding Fast Channels
Fast Channels are the custom implementation of Second Layer Scaling Technology called State Channels — sharpened for the casino industry. They allow us to securely transfer the heavy gaming process and all the data and information transfer off the main chain, thus eliminating the need to validate every single transaction on the blockchain. Fast Channels are featured with 2 components:
Channel Contract — This is like an archive holding the latest channel state and contains all the bulletproof information such as account balance, winnings, latest bet, random numbers, etc.
Off-chain Channel — This one holds all the data of the current state. The data is locally stored in the device of each player. The off-chain channel is fully verifiable by the smart contract.
We publicized our Fast Channels implementation in February 2019. Check out the release announcement here. Detailed information on Fast Channels can be found in our whitepaper, which will be live soon.
Is there a Mobile App?
Definitely yes! Our mobile app is an easy way to access decentralized gaming anytime, anywhere. The mobile app will enable users to control and exchange cryptocurrencies, as well as update their current channel states and deposit and withdraw funds. Furthermore, users can securely access BetConstruct and partners' gambling platforms via a QR scanner. Lastly, we never ask for privates keys.
What is Fasttoken (FTN) used for?
FTN is used to play all the games and place sports wagers in BetConstruct' partner network casino and sportsbook sites.
Starting from the launch day all special rewards and cashback bonuses will be distributed via FTN.
A small amount of FTN will be held from each losing bet or wager, and later, it will be contributed to a jackpot. Following the codes of smart contracts, the gathered FTNs will be randomly released to a lucky player at some points of time.
All the new tournaments and gaming events will possess unique rewards and prizes accessible via only FTN.
Why is FTN a utility?
Our token, by nature, is a utility. It is designed to be the fuel for the entire partner network and serve as the means to place bets and wagers, distribute winnings and jackpots, receive bonuses and cashbacks and avoid third-party payment processors like Visa and Mastercard. As a token holder, you don't get any dividends, shares or voting rights. The token price will be regulated according to the market's supply and demand rules, and FTN will be listed on a number of highly reputable cryptocurrency exchanges.
How to Buy FTN?
You can get our token from top centralized cryptocurrency exchanges, with the full list to be added soon. FTN will also be available in decentralized exchanges and casino sites for the players to get the tokens with a super easy user-friendly gateway.
How will FTN be used in current (centralized) Casino network?
FTN will be used as a payment method and a tool to play the games provided by our and partners' centralized Casinos.
What are the benefits of playing with FTN compared to fiat money?
FTN is the means to bet, wager and play all the games through our and partner decentralized platforms. Various upcoming special tournaments and gaming events with much bigger rewards than any fiat tournament or event will be accessible solely via FTN. All the rewards and prizes for these events will be distributed via FTN.
What's next for Fasttoken?
Our platform will continuously get improved, offering new opportunities in the crypto-gaming sphere. Next on the line is the decentralization of all the other verticals of betting, with the Sportsbook and skill games being at the top of the list. This will profoundly foster user experience and make players enjoy every single step. We are aiming at landing in the top 3 gambling related coins and tokens in a two-year span.
***
Making our platform profitable and easy-to-use for players is the principal aim of our actions. FTN will be a profitable asset for investments and crypto-gaming development alike.
Join the official Telegram group to learn more information directly from the Fasttoken team.