produced by betconstruct
Headquartered in London, BetConstruct is an industry-leading, award-winning provider of both online and land-based betting and gaming solutions. The enterprise offers a vast range of products and services.
BetConstruct now cooperates with over 450+ partners globally, fully supporting them in offering the finest betting and gaming solutions. The company provides business development support to 16 global offices including regional presences in Lima and Montevideo.
BetConstruct is considered to be an integral part of SoftConstruct. SoftConstruct was founded with the passion for stimulating and developing the industry of innovative technologies. Currently, it has over 3000 employees and 16 branch offices operating all over the world. SoftConstruct is one of the leading forces in the IT industry. SoftConstruct is an umbrella for over 11 trademarks such as BetConstruct, FeedConstruct, Spring BME, Ucraft, FastShift and so on.
fasttoken team
Head of Project

Development Team Lead

karen terjanyan

With over 10 years of experience in the gambling industry, Karen has led several teams to create sustainable gambling products like Poker, Backgammon, and Live Casino Platform. A C++ and Python veteran, he has developed his own blockchain in 2016 with the aim of experimenting with blockchain-based casino games.

Senior Blockchain Developer

Vladimir Igitkhanyan

Vladimir has 12 years of experience in C++ and has mastered QT, Shell scripting and TCL/TK during his career. He previously worked on the development of release/automation scripts, online gaming platforms, and several blockchain projects. Currently, Vladimir develops smart contracts and payment mechanisms.

Architecture Owner

UI/UX Designer

lusine manukyan

Operating in the UX/UI design space for over six years, Lusine has created unique designs for various industries including eSports, iGaming and IT. With a special focus on UI and custom illustrations, Lusine creates beautiful illustrations and designs that combine style and personality, as well as seamless functionality.

Marketing Manager

mher hakobyan

With over five years of both traditional and online marketing experience, Mher works to craft exceptional marketing strategies and campaigns for the Fasttoken project. Utilizing his vast knowledge of the gambling industry, he is behind all the intriguing marketing plans of our decentralized casino platform.

Content Strategist

pavel aramyan

Pavel is an MBA with extensive experience in content generation, strategy development, and product management. Convinced that blockchain technology is the key to solving numerous complex issues that exist today, he joined the Fasttoken team with the ambition to help build one of the first fully decentralized casino platforms and contribute to creating a truly revolutionary product.

PR and Communications Manager

anait ambardzumyan

Anait is a world-class blockchain and ICO consultant, lecturer and public speaker. Having successfully established and grown a number of communities for numerous blockchain projects, she currently supervises the social networking channels of Fasttoken. Anait was one of the early birds in the field in our region.
fasttoken advisors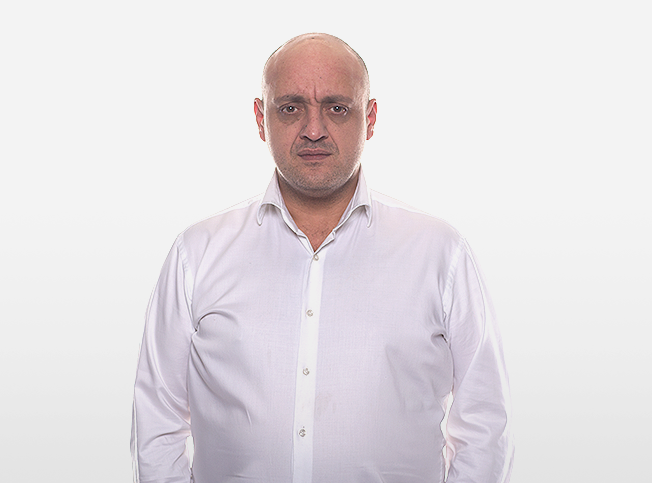 Jeff Gianfranco D'Agostino
Blockchain Advisor
A seasoned gambling industry veteran with over 20 years of experience, passionate investor and a profound connoisseur of blockchain technology, Jeff's professional advice and attention to detail have been invaluable. He entered the blockchain industry in 2013 as a Bitcoin investor and has been an active participant in the space ever since. Jeff is also the founder of Riota, an upcoming blockchain-based real estate project and has previously been involved with Leios, a blockchain-based remittance network, as a consultant.